Community Profile

What You Shouldn't Be Reading
If I catch you reading this without my permission, I'll bite you to death.
This journal should be viewed with discretion.
Free Account
Created on 2009-05-23 19:37:02 (#382953), last updated 2009-10-14 (413 weeks ago)
156 comments received
5 Journal Entries, 3 Tags, 0 Memories, 2 Icons

About

Mini Bio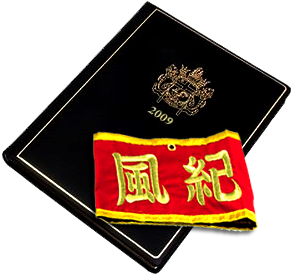 // the general picture
---
This community is a personal posting comm by

adlina
aka

kogoetahana
, reserved for my 1827-centric diary!fic. The initial plan was to finish my crackish doujinshi project in which Hibari is
a stalker
Tsuna's secret admirer. I was then reminded of my Sirius Black journal, a collaboration between a number of authors, in writing his fictional journal entries from the moment he got into Hogwarts up until his imprisonment. Journal style brings better effects to the entire storyline since my doujinshi is also told from Hibari's perspective.
This journal will be updated regularly. Do subscribe to the community to keep up with the updates.
Alternatively, you can be notified of new entries via e-mail. Please read
THIS POST
for more info.
// disclaimer
---
I don't own Hibari Kyouya and anything associated with him. I own this journal comm and the crackish plot that does not follow canon. The canons? They're Amano-sensei's, of course. Journal layout made by

milou_veronica
.
// contributing authors?
---
You're most welcome to apply as a contributing author, RPing Hibari and writing his journal entry :)
Not now. Art submissions are appreciated, tho.

Connect
1827
, bite to death,
biting
, box weapons, cloud rings,
disciplinary committee
, hedgehog,
hibird
, hihog,
katekyo hitman reborn
, namichuu,
namimori
, porcupine,
reborn!
,
sawada tsunayoshi
, small animal, strong opponents
Administrators

Members (10):

Subscribers (13):

Linking
To link to this user, copy this code:
On Dreamwidth:
Elsewhere: